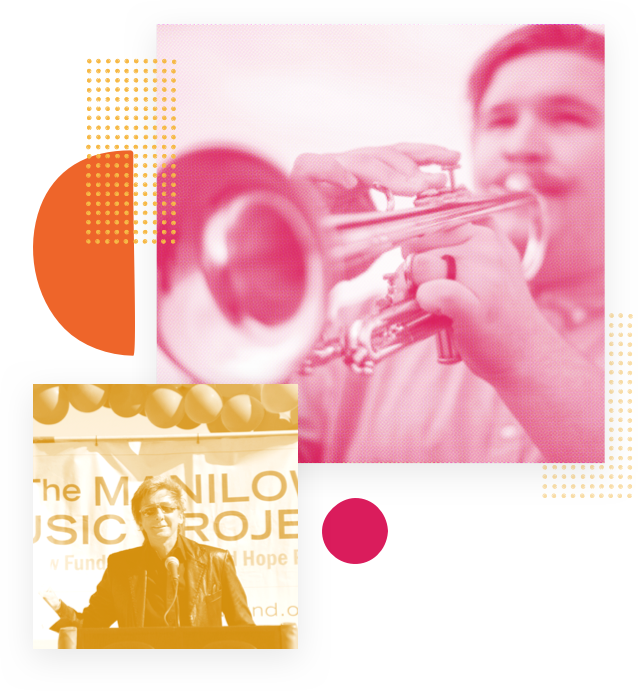 Our Mission
The Manilow Music Project empowers underfunded school music programs to provide quality music education. By donating instruments and equipment and providing scholarships nationwide, we give disadvantaged young people the opportunity to experience community, passion, and creativity through the gift of music.
Do you know how much instruments cost?
Some of Our Good Work
Driven by the question, "How can we help?" We are always looking for ways to do the most good, whether that means donating a beautiful grand piano to Eric Torres, a high school student who's home and piano were destroyed by the devastating hurricane in Houston, or by sending in a parade of our famous Manilow Music Project trucks full of instruments to Joplin, Missouri, who's entire band program was wiped out by tornadoes. To date we have donated upwards of ten million dollars in instruments and scholarships.
Over 300 scholarships awarded
$10 million donated to schools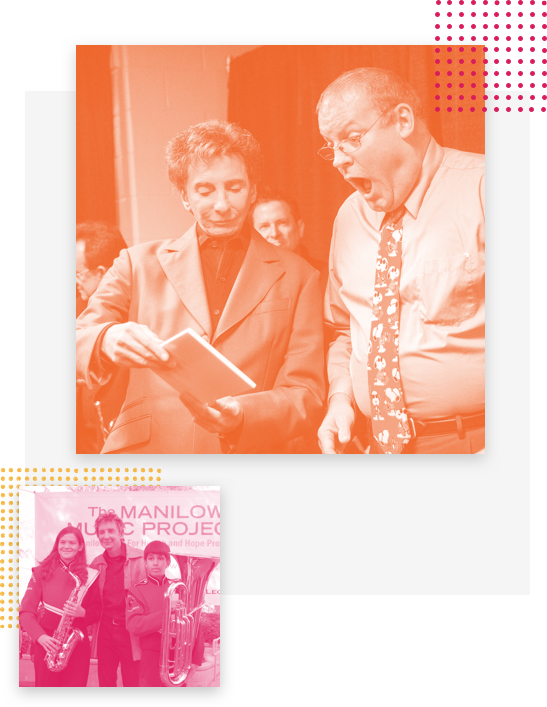 Mr. Manilow, thank you so much for the room full of instruments! My beginning group has doubled in size this year because I was able to provide an instument to every student who could not provide their own. what a wonderful feeling it was to say "I have an instrument for you."
Joan Gubler,  La Quinta Middle School
Dear Mr. Manilow, I am both very pleased and honored to receive this scholarship. Thank you for assisting me as I strive to reach my ultimate goal of becoming a high school Music teacher. I very much appreciate your kindness and your contributions to music.
Jessica Hierons, University of Toronto Faculty of Music
Dear Mr. Manilow, Thank you for my Clarinet. It works well. You did a good job. I really love it. Thanks again. I hope you like the letter. I ❤ band.
Jazmin Quintanilla, Middle School Student
Dear Mr. Manilow, Thank you for giving my students the gift of music! Your donation has changed their lives and brought creativity into their lives. We are a better band program because of you!
Ms. Jennifer Dean, James Workman Middle School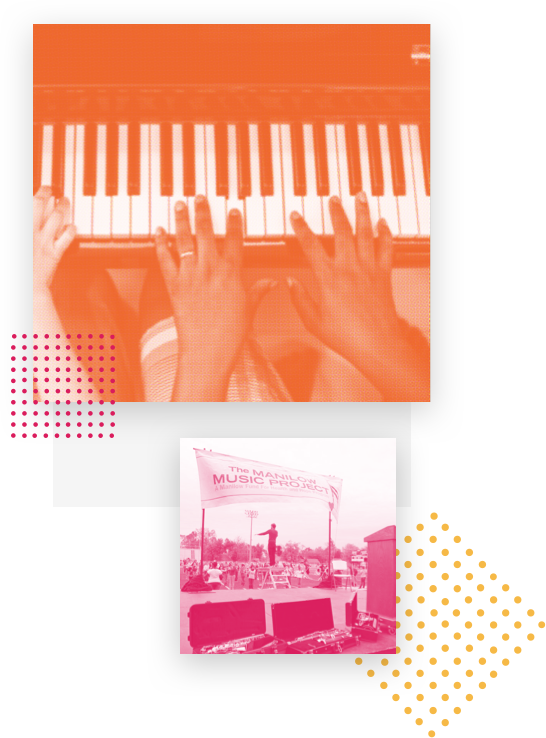 34 years of helping schools get the instruments they need
We've all heard stories of grade school teachers spending out of pocket to purchase crayons and pencils for the classroom. Music programs are equally underfunded with many teachers spending their own money on equipment like guitar strings and drumsticks or instrument repairs. Many students play old, damaged instruments and sadly, most students whose parents cannot afford instruments decide not to participate in band programs at all.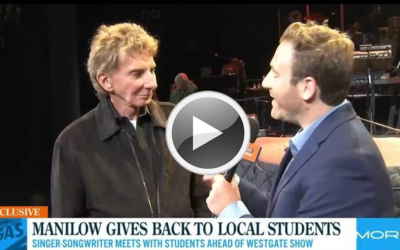 Vegas headliner Barry Manilow donates to help some local students pursue their love of music & the advice he shared with them. Watch Fox 5's interview with Barry sharing  his experience with the students from Monaco Middle School below.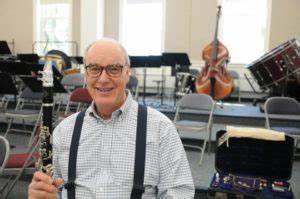 We're excited to share that Steve Toro is the winner of the 2022 Manilow Music Teacher Award for Providence! As the winner, Steve will receive a total of $10,000 – a $5,000 cash prize and a $5,000 credit that can be used to purchase instruments for his classroom....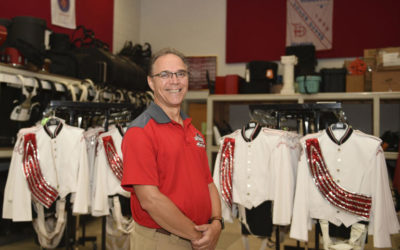 Longtime Parkland band director wins contest to meet Barry Manilow at Allentown concert Born the son of a trumpeter and a former majorette, Jason Lerew's career as a high school band director was predestined. Lerew recalls growing up in a "band family" in Boiling...

Manilow Music Project
9696 Culver Blvd. #105
Culver City, CA 90232
424-298-4256